Infrared(IR)Glasses/Sunglasses For Facial Recognition Blocking
Product Detail
GUIDE
Info
 Invisible Queen series, inspired by Italian classic, matched with deluxe grey and purple, indicates the Queen's elegance, nobleness, charm, pride and detachment. In the dark light, the Queen's purple charm is concealed in the black frosted texture. In the bright world, the Queen's elegance and nobleness show up.
High definition color enhanced platinum glass lenses, the latest 780-1,100nn anti-near infrared ray detection technology, prevent the important recognition information of your face and eye captured by most facial recognition, show the Queen's pride and detachment.

You, a Queen away from the palace, are safe under the protection of Sunphey privacy glasses and free from disturbance of monitoring cameras and those who want pry your secret. This is the power of the Queen. You can decide whether to disclose your facial information and your identity will not be unconsciously recognized or tracked by the system.
Product Details of Infrared(IR)Glasses/Sunglasses For Facial Recognition Blocking
Frame material:

Acetate frames

Frame color:

purple

Frame Front(mm)

147

Frame Side(mm)

150

Lenses material:

Platinum glass

Lens Width(mm:

54

Lens Height(mm:

47

Thickness(mm):

1.8

Lens Category:

3

Lens color:

Grey / Green / Brown

Base Curves :

600

Functions:                                                        

UV380, Hydrophobic, Infrared Block,

Light Blue Block, Anti Reflection,

HD Color Enhancement.
Full wrap around design provides maximum protection of eye measurements being analyzed
Polycarbonate frame with flexible silicone temple ends and adjustable nose pads for comfort

Universal size fits pretty much everybody.
Conforms to CE safety standards.
Infrared blocking lenses turn black on infrared cameras to remove critical eye measurements
Blocks 3D infrared facial mapping  & infrared iris scanning during day & night
Lenses block  UV380 and near infrared.
Blocking eye measurements from being analyzed on infrared security cameras in low light environments.
Blocking 3D infrared facial mapping/scanning during both day and night.
Blocking infrared iris tracking and identification during both day and night.
Suitable for driving:Suitable for driving and road use – Not suitable for driving at night or under condition of dull light.
Overview of Infrared (IR) Glasses/Sunglasses For Facial Recognition Blocking:
Exclusive customization of Queens, comes from the global high-end glasses production area with 70% market share.
The product is manufactured by the international brand glasses factory and meticulously polished through more than 152 procedures. It is a CE certified product, follows EU's HSE related directives and has been verified by the third party institution. At the same time, due to the public attention on public health and concerns over coronavirus pandemic in the world, we adopt the antibacterial materials, whose efficiency of resisting colibacillus and staphylococcus aureus surpasses 99%.
The best optical material recommended by the ophthalmologists is adopted, which is stable and durable and has no hidden damage. The same lens technology also applies to the high-end well-known glasses brand. Sunphey privacy glasses is co-developed by the professional facial recognition engineer and adopts the latest anti-2D and -3D collection technology. Nose, eyes and the forehead intersected area are the key characteristics of face.

This is especially effective for facial detection algorithm of OpenCV. We are also the first professional producer of professional anti-facial recognition privacy glasses of glass material. The product is designed by the professional Italian glasses designer.With its classic, fashionable and low-profile qualities, This pair of glasses is applicable in the work and leisure scenarios.The product can protect your privacy anytime anywhere without being noticed.
The sunphey privacy glasses has pass the traffic light test, and can be used for the matched driving environment. In the meantime, the monitoring camera's collection of facial information in the cab on the road is avoided.The traffic accident due to the failure of non-professional lenses to recognize the sidewalk and road traffic light is avoided, or the privacy leakage due to the monitoring camera's recognition of identity is avoided.
Story about birth of Infrared(IR) Glasses/Sunglasses for Facial Recognition Blocking
Previously, we have developed an anti-facial recognition product which could present in the dart a dazzling white light on your face in the infrared monitoring camera display screen. All facial information is covered in the echogenic mass. We thought this might be the best product to fool the monitoring camera. However, our first Fashion Experience Officer Elsa says: "I do not want the security guards to see this on the screen, and this will make me an alien to their eyes. I want to be the Queen who goes out alone in the darkness, nobody knows me, nobody knows where I came from, and nobody knows where I'm going. Elsa's comments have inspired us. Therefore, the Invisible Queen series come out.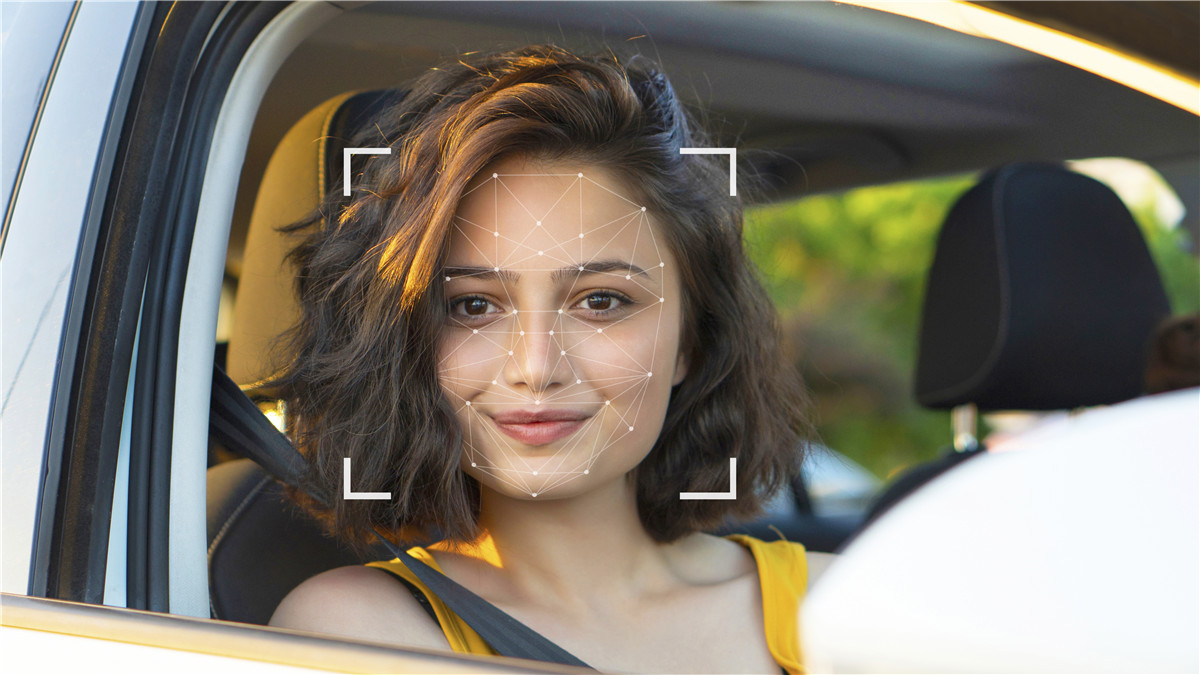 Invisible Queen looks like one of those classic sunglasses. However, our designers have given a new aesthetic feeling for classic. The frosted texture frame can reflect black or purple depend on different lights and angles, Of course, we still remember that Invisible Queen is categorized as privacy protection glasses. The high-quality platinum glass lenses adopt the advanced optical means, and can absorb 780-1,100nn wavelength infrared light completely. It aims to prevent the facial recognition, eye movement tracking and anti-infrared ray penetration. Regarding the more widely used and accurate facial recognition technology now and then (IR) by 3D dot matrix drawing and laser scanning, Invisible Queen is prepared to protect your privacy in such facial recognition systems in the daytime and at night. Meanwhile, Invisible Queen has reduced the facial data recognition rate of 2D infrared monitoring camera in the low light environment, and prevents infrared ray from penetrating the ordinary sunglasses to operate eye tracking. The facial recognition blocking capacity is a superior function of Invisible Queen. Elsa says she does not want the identity tracking operates through face recognition without permission. Finally, Elsa said "I do not want to be shot picking my nose while driving and being recognized", and this really amused us. We asked if these words can be put in our product development story. Elsa rejected: "No! Absolutely No!"Certainly, we will not do that. And this is the whole story about product development.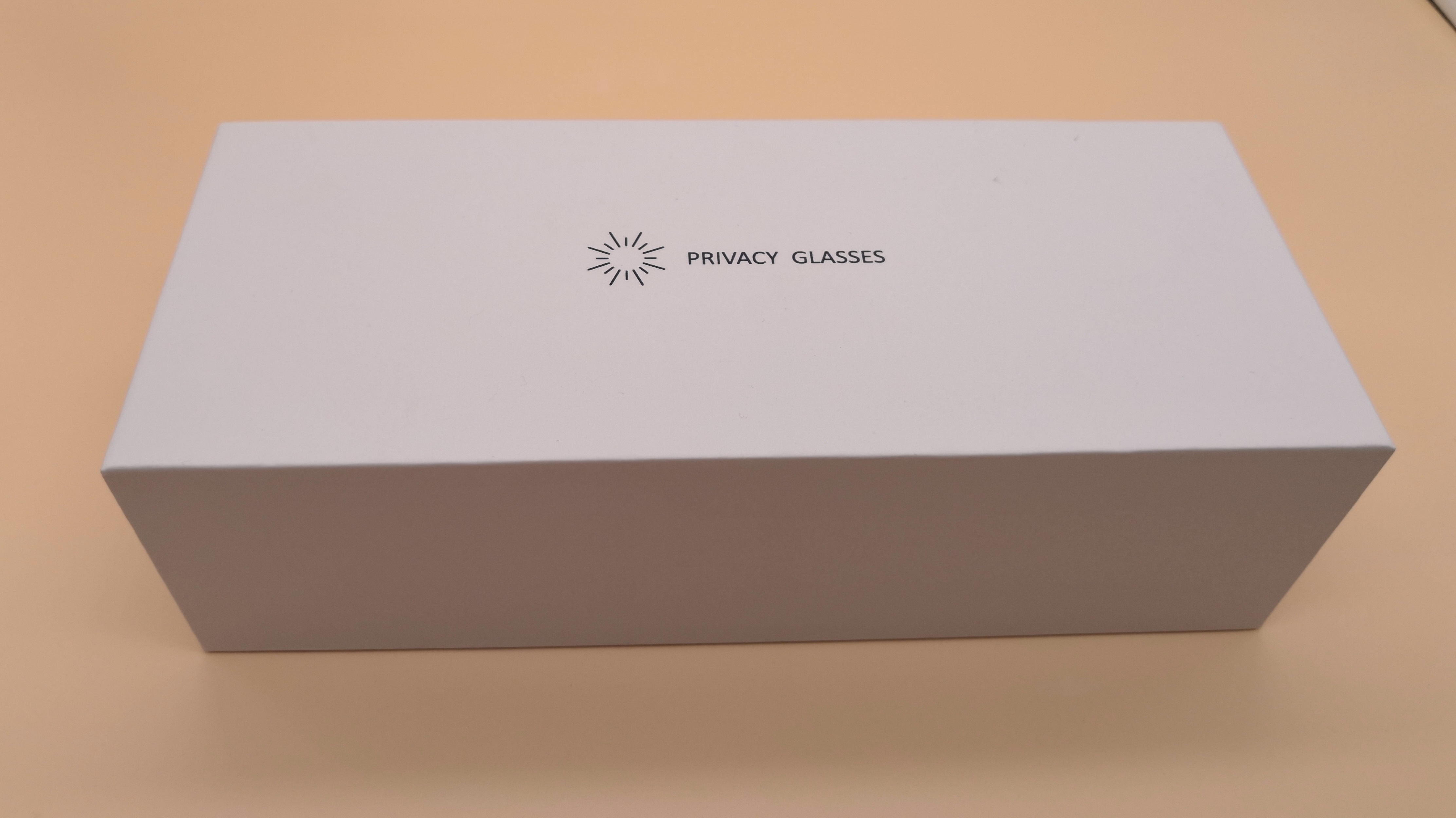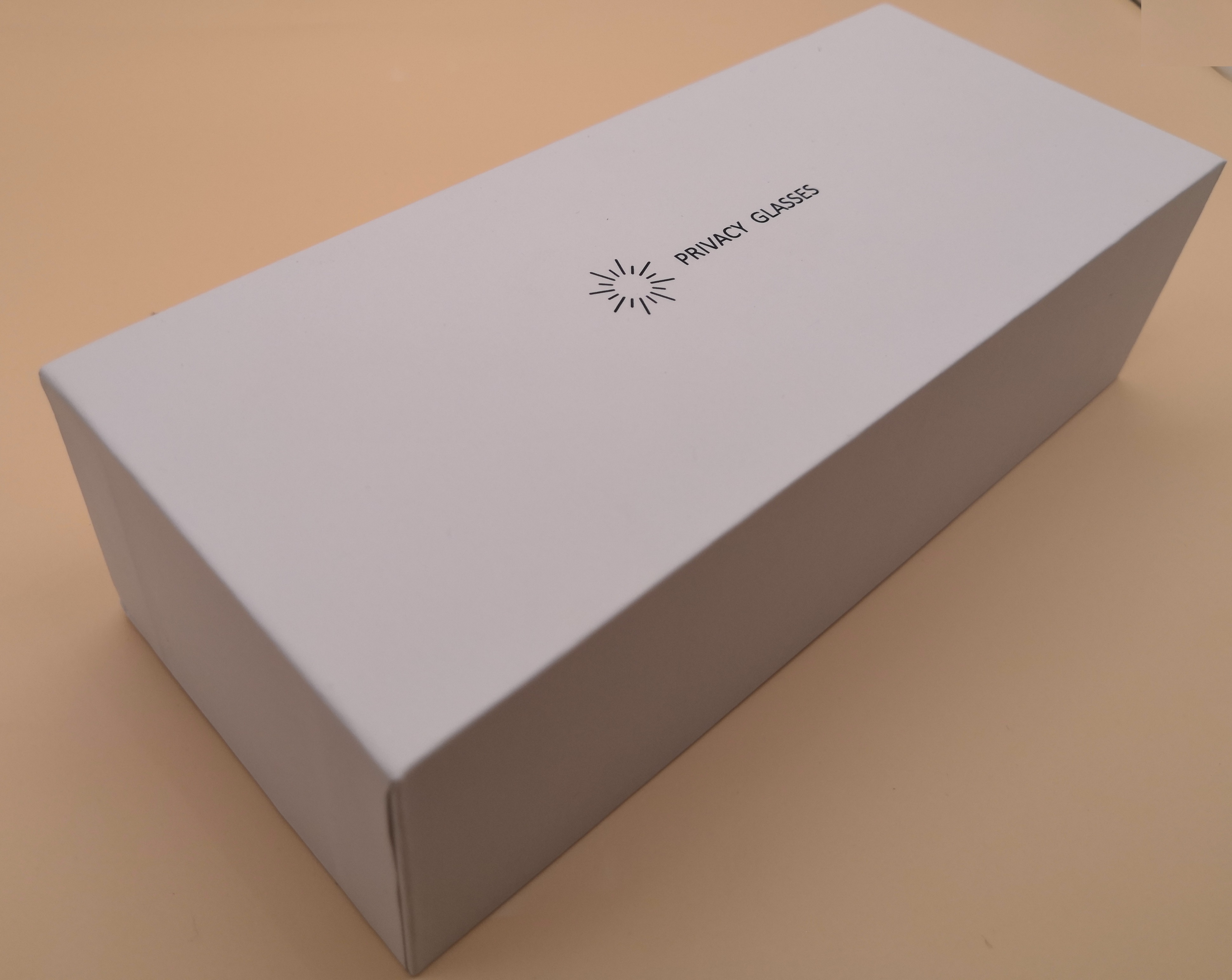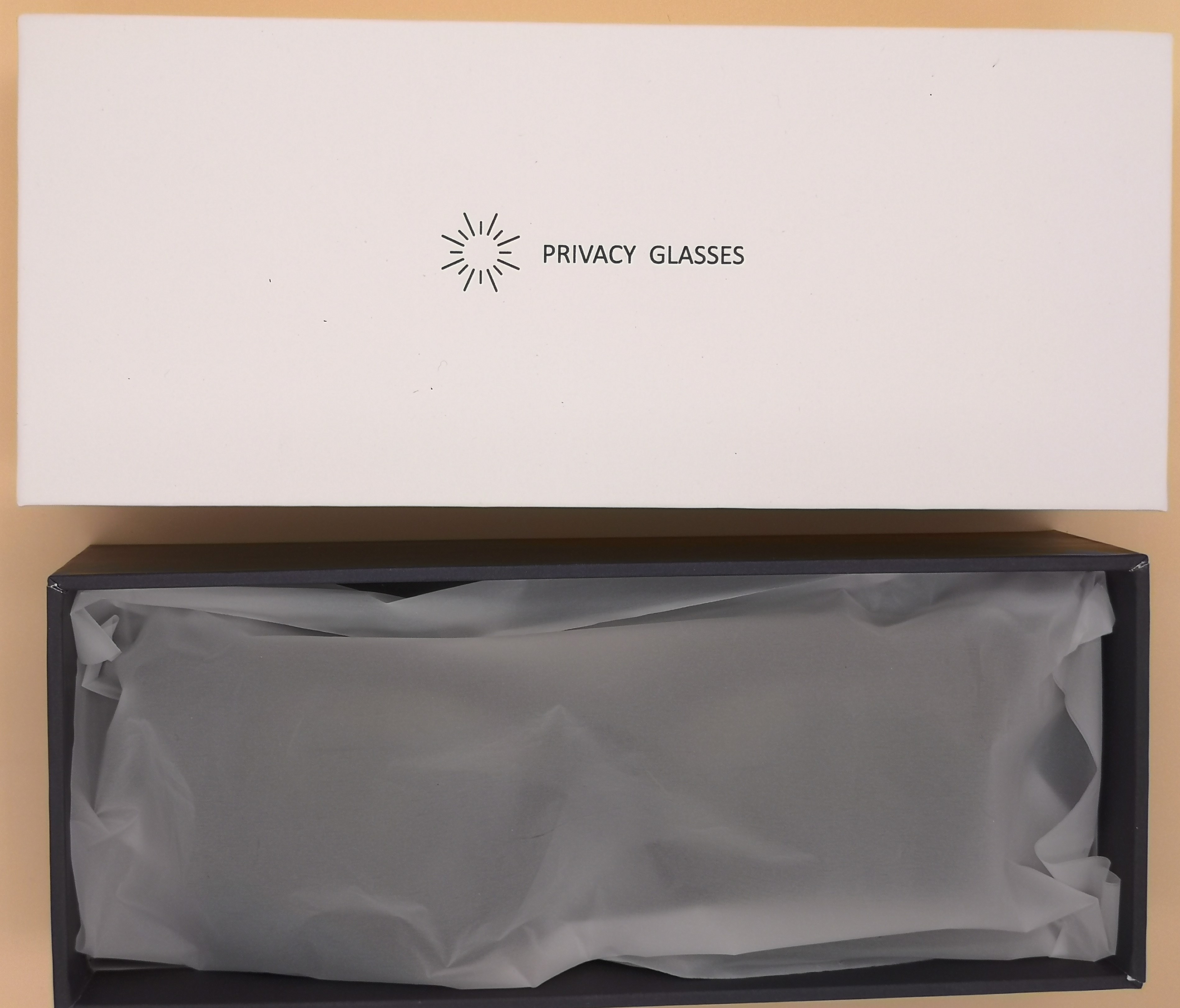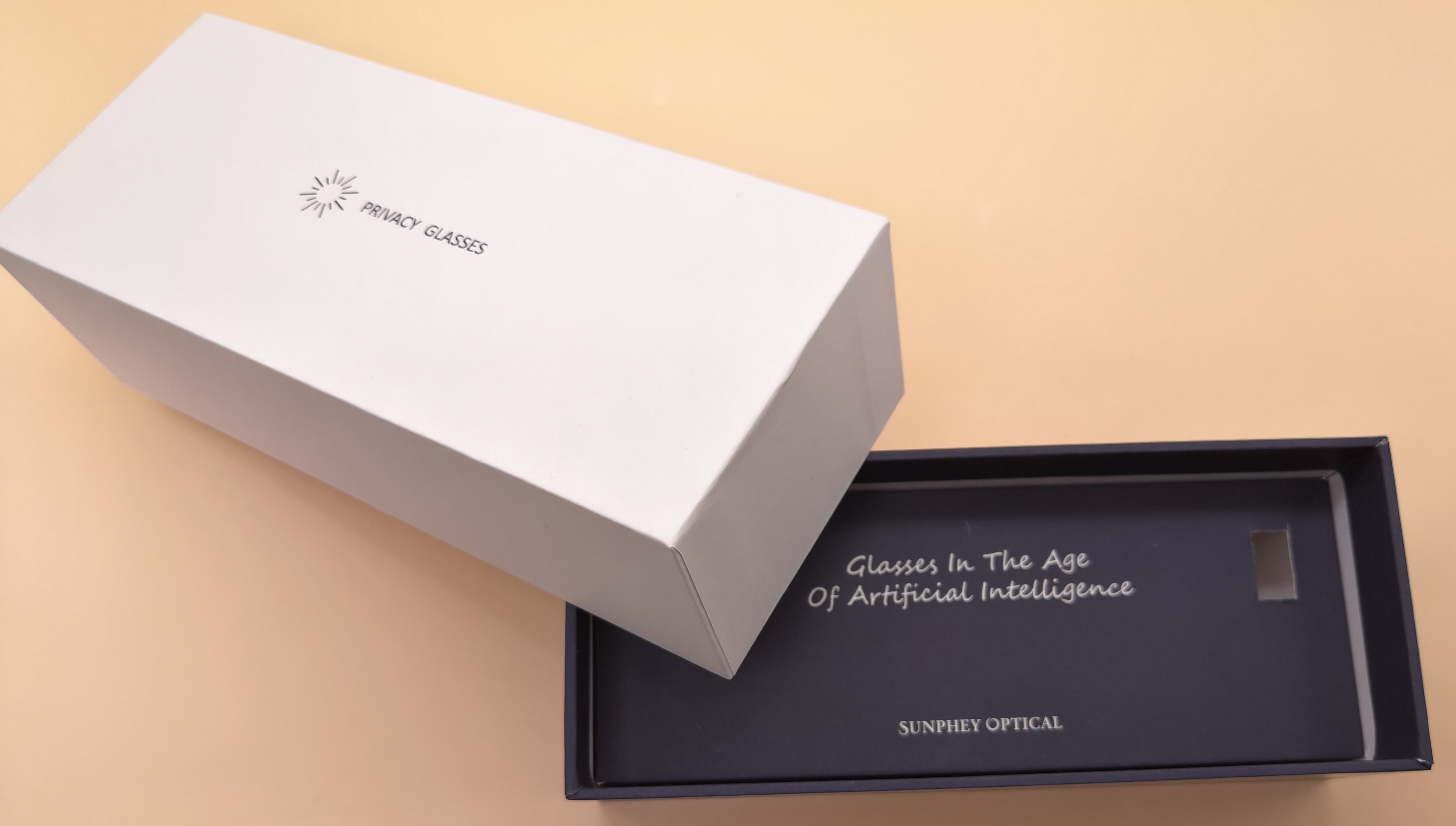 ---
Previous:
Reflecting Sunglasses
---
This product conforms to Directive 89/686/EEC concerning Personal Protective Equipment in accordance with Standard ISO 12312-1(sunglasses for general use).
Restrictions of use
– Not for direct observation of the sun.
-Not wear to drive in an unsuitable environment.
– Not for protection against artificial light sources, e.g. solaria.
-Not for use as eye protection against mechanical impact hazards.
-Not test frequently in front of face recognition systems with deep learning intelligence.
-Not use this product for violations, this product can not escape the violation of the law from legal liability.
Cleaning
– The wrong use of aggressive cleansers or cleaning products might damage the products. You should clean the products using either the cleaning cloth provided or some other soft and clean cloth
– Use a mild soap to clean the glasses and do not use abrasive detergent or sprays. When cleaning your product, avoid the use of highly concentrated and aggressive detergents or solvents (e.g.alcohol, acetone) as they may cause damage to your frame, parts,and lenses.
Product Handling
– Extensive activity may cause damage to you or your product.
Always exercise caution when wearing and treating your frames.
-Protect your frames by carrying them in a case when they are not being worn. Frames should be kept away from direct sunlight.
Always keep your frames dry and avoid extreme temperatures.
High heat may cause damage to your product and alter the features of your frames.
– Sensitive skin may experience allergic reactions to certain metallic frames.
Warranty Service
– All certified sunphey  sunglasses products come with a 1-Year Limited Warranty from the date of original purchase.
– Damages caused by customer negligence may be repaired with an additional charge for the necessary parts.
Proof-of-purchase is required to commence a repair. If your product has not been in production for over Six months, repairs may not be fulfilled due to a lack of parts.
-Our warranty does not cover damages from normal wear and tear.improper use,or customer negligence.
-For more information and assistance, please visit
www.privacyglasses.net
Return and Exchange Policy
– Unused products may be returned or exchanged within 7 days from date of purchase[receipt] at the store where they were purchased. (These terms do not apply for the time being to areas where COVID-19 epidemic outbreaks occur.)
– Your Authenticity Certificate Card and receipt are required for all returns and exchanges.
Description of Filter Categories
0 Very limitied reduction of sunglare
1 Limited protection against sunglare
2 Good protection against sunglare
3 High protection against sunglare
4 Very high protection against extreme sunglare,
e.g.at sea,over snowfields,on high mountains,or in desert
Write your message here and send it to us
Products related to this item