Product Detail
GUIDE
Info
The general series has a timeless classic style that is unfading. It combines the wisdom and courage qualities and traits of a general with performance and comfort, and embodies the wise,  handsome, charming, fearless and caring personalities of generals.The general series of sunglasses is designed with classic golden frames and comes in a variety of lens colors to choose from,

including brown, green and gray.In addition, the general series of reflective glasses is made of high-quality platinum glass in a teardrop shape, which is coupled with reflective lenses to provide the wearer with visual clarity and UV protection.
To evolve with the times, it also incorporates the latest 780-1400nn anti-near infrared detection technology to reinforce the privacy protection capability in the AI era and redefines the classic global standard.
Overview of Anti-Facial Recognition Ir & Visible Light Reflective Privacy Glasses
The general series of reflective glasses follows a new standard that upholds high quality and classicism.It comes from a production area where global high-end glasses account for 70% of the market and is produced by an international brand glasses factory.
The titanium quality makes it light and durable. This CE certified series complies with the directives of the European Commission on safety, health, and environmental protection, and has been verified by third-party organizations.The lens is made of the best optical material recommended by ophthalmologists and is produced through a platinum process added with a rare earth element to provide stability and a longer product life without hidden damage.
The same lens technology is applied to high-end famous glasses brands only. It is developed jointly by professional face recognition engineers of Sunphey privacy glasses and high-quality glasses manufacturers, using the latest reverse 2D and 3D acquisition technologies and also applying the ion plating technology to yield visible light reflection and infrared light absorption effects on the lenses.

The composite spectrum with dual interference to CCTV can detect the key feature of the face where the nose, eyes and the forehead intersect, and this is particularly effective for the OpenCV face detection algorithm.
This classic, fashionable and low-key series is suitable for both work and leisure settings,protecting your privacy anytime and anywhere without being noticed. The general series of reflective glasses has passed the traffic light test to be used in a supportive driving environment while avoiding facial information being collected from the cab by surveillance cameras on the road.
It will never cause traffic accidents for not being able to identify pedestrians or red lights or privacy leakage for letting the wearer be identified by surveillance cameras as unprofessional lenses do.
The optical technology requires almost the same reflective colors on the lens surfaces of the general series of reflective glasses. Only in this way can color consistency be guaranteed when any two lenses are assembled to make a pair of glasses.
However, this requirement is hardly met by the plating technology. As is known to all, complete consistency for products of the same model used in different equipment is hardly achievable.This is a challenge for global high-end glasses companies.
Finally, we have to strictly control the production process with high standards for reflecting sunglasses in terms of equipment configuration, thin film system design, operator training, and ion plating system monitoring methods, so that manufactured products have very stable colors and are highly acceptable.
We do not tolerate taking advantage of weaknesses that are not visible to human eyes to reduce production costs and earn high profits. Sunphey reflective glasses are proud of the very subtle difference in quality advantages that work just right to meet your higher requirements.
Parameters of Anti-Facial Recognition Ir & Visible Light Reflective Privacy Glasses
Frame material

Titanium Frames

Frame color

Gold

Frame Front

(mm)

13.5

Frame Side

(mm)

140

Lenses material

Platinum glass

Lens Width

(mm)

 

Lens Height

(mm)

 

Thickness

(mm)

1.8

Lens Category

3

Lens color

orange 

Base Curves

600

Functions

UV380, Hydrophobic, Infrared Block, Anti Reflection,HD Color Enhancement,
Origin Story of General Series of Anti-Facial Recognition Ir & Visible Light Reflective Privacy Glasses
Japanese scientists are still working to improve this product by using effective reflective technologies and call for individuals or organizations that master a technology solution.
Maybe they should contact us, because we made it! The lenses of reflecting sunglasses are plated with a mirror coating or a flash coating, and passive reflection technology instead of active one is adopted to reduce the size of equipment and inconvenience that are otherwise exacerbated by active light sources.

Our reflective glasses look like small mirrors in visible light. Detecting from different angles of CCTV, they reflect different images to confuse the CCTV algorithm. There is no linear relationship between the reflection and color and mirror tone. The mirror effect comes from multiple alternating layers of dielectric substances (or sometimes metals) with a specific thickness.
The flash color on the sunglasses lenses is the result of light reflection which does not require a high reflection effect from light reflection. On the contrary, it only aims to create a dazzling color from the reflected light on the sunglasses lenses. It should be created from the interference effect of the light of the dielectric film and is very decorative. At the same time, external images are also mapped on the lenses, resulting in a complex pattern. Combined with our infrared detection technology, the general series of reflecting sunglasses & reflective glasses has posed a strong challenge to the CCTV face recognition system.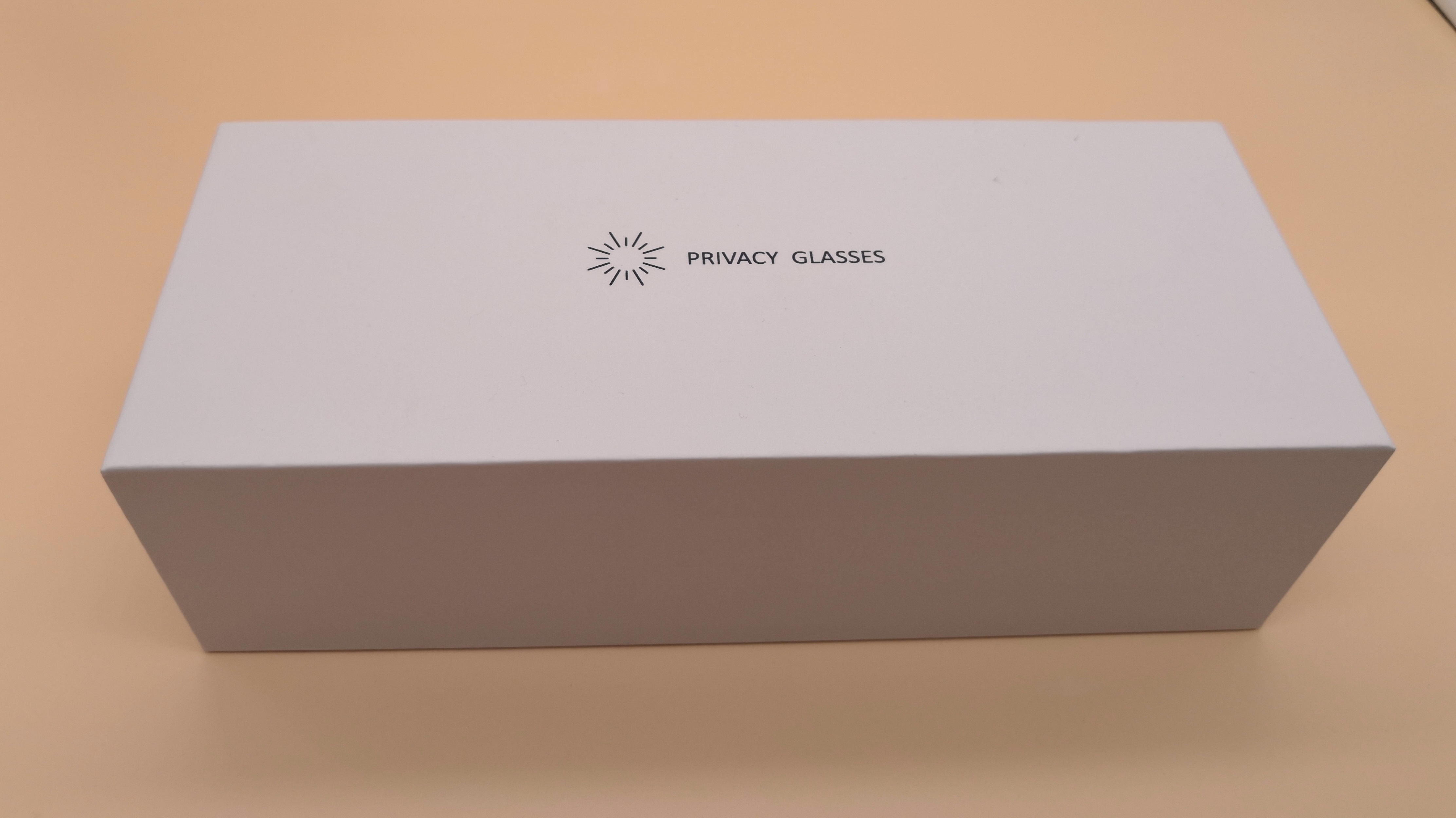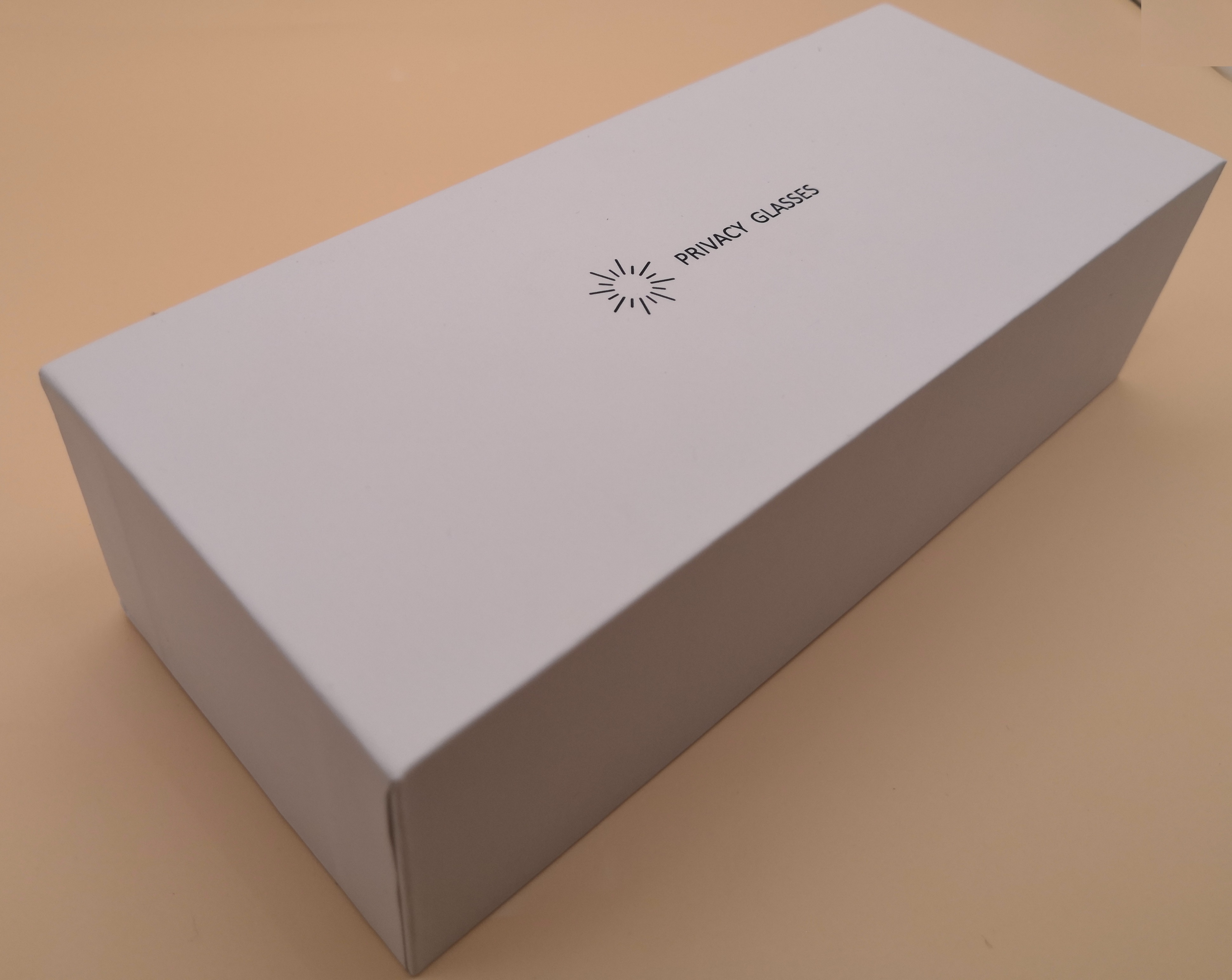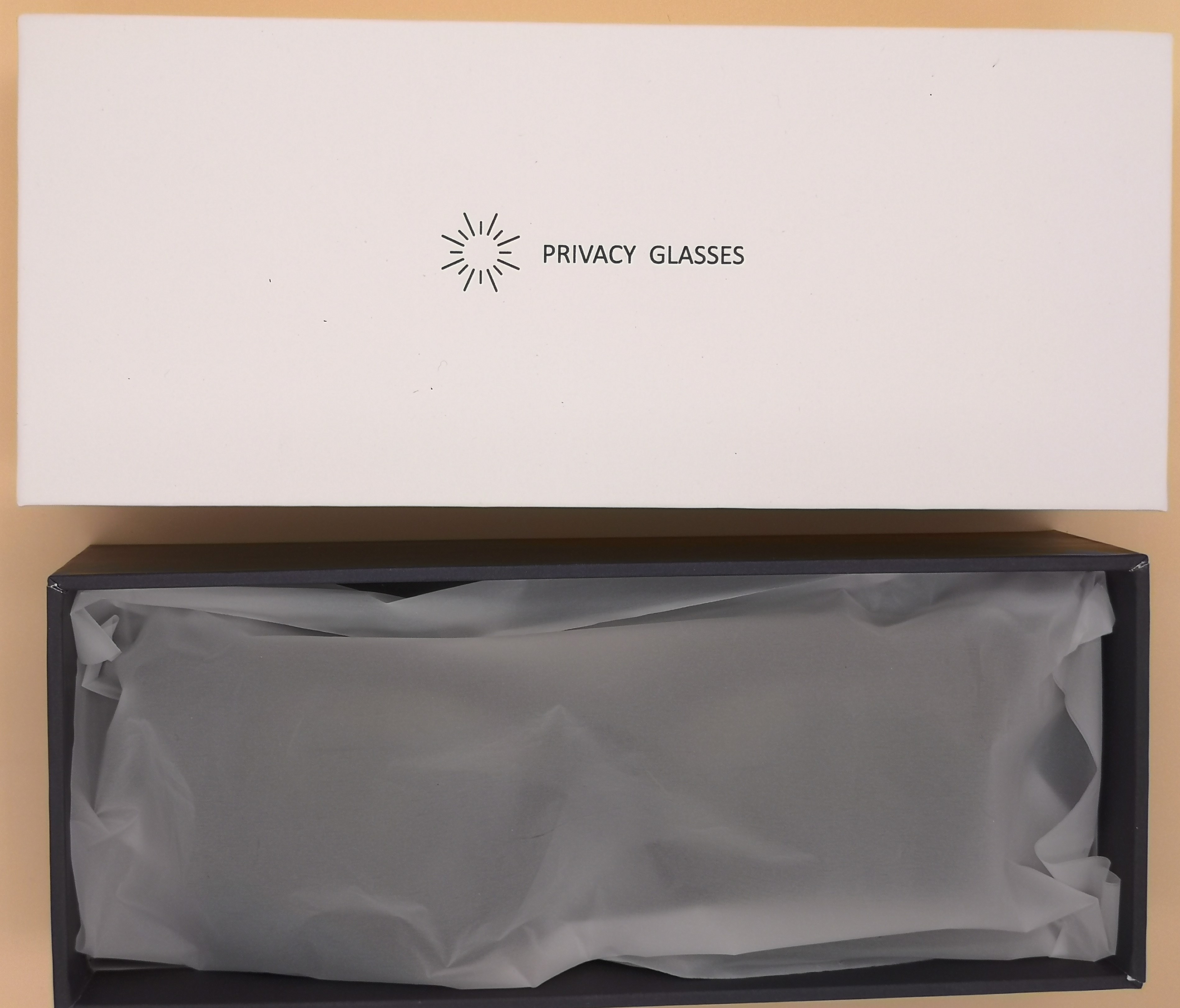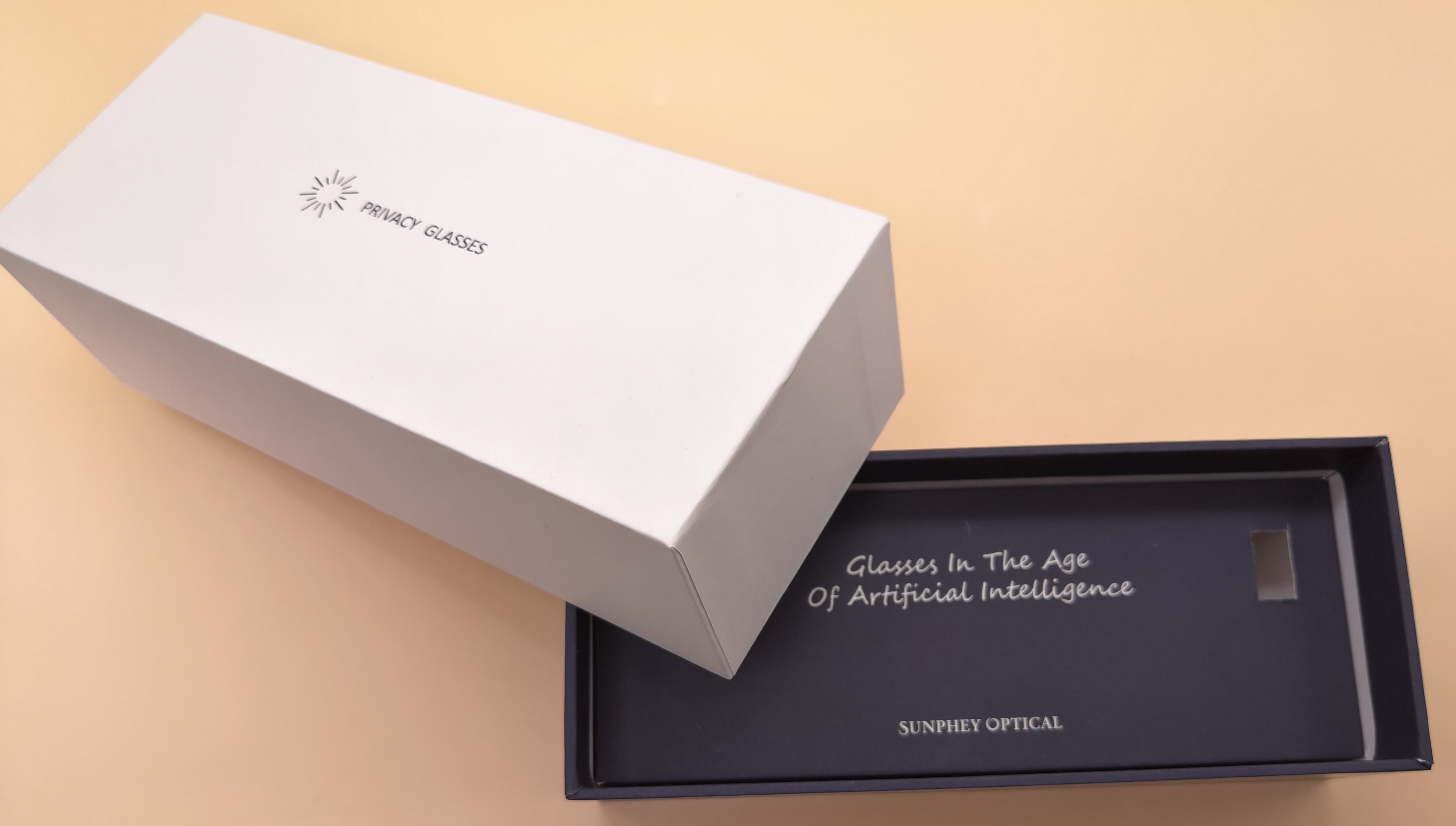 ---
Previous:
Next:
Reflecting Sunglasses
---
This product conforms to Directive 89/686/EEC concerning Personal Protective Equipment in accordance with Standard ISO 12312-1(sunglasses for general use).
Restrictions of use
– Not for direct observation of the sun.
-Not wear to drive in an unsuitable environment.
– Not for protection against artificial light sources, e.g. solaria.
-Not for use as eye protection against mechanical impact hazards.
-Not test frequently in front of face recognition systems with deep learning intelligence.
-Not use this product for violations, this product can not escape the violation of the law from legal liability.
Cleaning
– The wrong use of aggressive cleansers or cleaning products might damage the products. You should clean the products using either the cleaning cloth provided or some other soft and clean cloth
– Use a mild soap to clean the glasses and do not use abrasive detergent or sprays. When cleaning your product, avoid the use of highly concentrated and aggressive detergents or solvents (e.g.alcohol, acetone) as they may cause damage to your frame, parts,and lenses.
Product Handling
– Extensive activity may cause damage to you or your product.
Always exercise caution when wearing and treating your frames.
-Protect your frames by carrying them in a case when they are not being worn. Frames should be kept away from direct sunlight.
Always keep your frames dry and avoid extreme temperatures.
High heat may cause damage to your product and alter the features of your frames.
– Sensitive skin may experience allergic reactions to certain metallic frames.
Warranty Service
– All certified sunphey  sunglasses products come with a 1-Year Limited Warranty from the date of original purchase.
– Damages caused by customer negligence may be repaired with an additional charge for the necessary parts.
Proof-of-purchase is required to commence a repair. If your product has not been in production for over Six months, repairs may not be fulfilled due to a lack of parts.
-Our warranty does not cover damages from normal wear and tear.improper use,or customer negligence.
-For more information and assistance, please visit
www.privacyglasses.net
Return and Exchange Policy
– Unused products may be returned or exchanged within 7 days from date of purchase[receipt] at the store where they were purchased. (These terms do not apply for the time being to areas where COVID-19 epidemic outbreaks occur.)
– Your Authenticity Certificate Card and receipt are required for all returns and exchanges.
Description of Filter Categories
0 Very limitied reduction of sunglare
1 Limited protection against sunglare
2 Good protection against sunglare
3 High protection against sunglare
4 Very high protection against extreme sunglare,
e.g.at sea,over snowfields,on high mountains,or in desert
Write your message here and send it to us
Products related to this item